We come from space...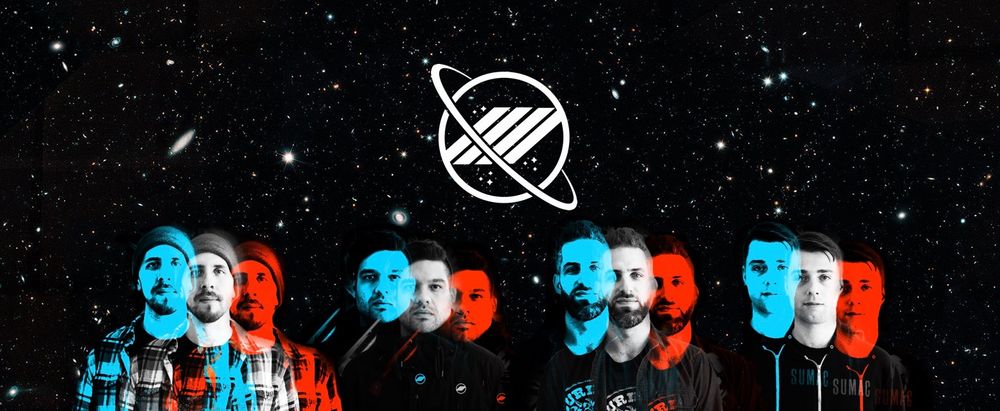 //// RARE FUTURES is: 
Matt Fazzi - Vocals / Guitar / Keys   
Rich Bozek - Drums / Guitar / Vocals  
Ari Sadowitz - Guitar / Bass / Vocals
Dave Marvuglio - Bass
//// RARE FUTURES (formerly known as HAPPY BODY SLOW BRAIN) from New York City is rock music for the soul-seeker, meshing rock groove with R&B soul and a sprinkle of 80's keyboards and heavily introspective lyrics about life, love and spirituality. For fans of: Soundgarden meets Sade, Mutemath meets Foo FIghters, Tears for Fears meets Jellyfish.  
Founded by journeyman multi-instrumentalist, Matt Fazzi (Vocals / Guitar / Keyboards), it began as a fledgling side-project in late 2007 while with the band Facing New York, later being placed on the back-burner officially when he left them to join Taking Back Sunday for a stint from 2008 to mid-2010. Following that, Fazzi returned to the project as his main pursuit and under the original moniker, HAPPY BODY SLOW BRAIN, along with close friend and former TBS touring guitarist, Isaac Bolivar, the band self-released a full-length, Dreams Of Water (2010), and two EPs, SLEEPY (2012) and LIVE (2014), all co-produced and engineered by Marc Jacob Hudson (Taking Back Sunday, Against Me, Saves The Day).  Over the last several years while trying to establish HBSB, Fazzi has filled the gaps as a touring musician with groups such as RX Bandits, The Dear Hunter, Atlas Genius, The Movielife, Envy On the Coast, Gavin Castleton Band, NK (North Korea), Into It Over It, and A Great Big Pile Of Leaves.  
In early 2016,  a second wave began as the band's name was updated to RARE FUTURES with a renewed sense of soulful purpose, a brand new self-released full-length entitled This is Your Brain on Love (2016) and some fresh new faces joining the cadet crew. The band was rounded out by seasoned veterans, Ari Sadowitz on guitar (Model Decoy / Heavy English / Ben Kenney Band), Rich Bozek (Sam Waymon / Side Saddle / Saber Tooth Trio) on drums, and Dave Marvuglio (Berklee Metal Professor / Chuggernaut / Model Decoy) on bass.   2017 saw the band team up with Gavin Castleton to form and tour as the supergroup FUTURECASTLE paired with an EP release of collaborative covers by classic artists such as Chicago, Tears For Fears, Sade and Hall & Oates. The band also returned to Rancho Recordo studios in Michigan to work again with Marc J. Hudson to film and record a live follow-up album to This is Your Brain on Love with the intention of marrying the band's past as HBSB with renditions of a couple throwback songs, and present with songs from the 2016 LP.  Their latest release, This Is Your Brain On LIVE, hit digital airwaves on 3.30.18 via the band's own label CMG Cerebral Music Group with plans for a vinyl out later this year via CMG + Umbrella Man Records.  The accompanying Live from Cadet Academy video series has been slowly rolled out via the band's youtube channel.  
RARE FUTURES is currently writing and working on their next batch of material with eyes on a 2020 release.   
//// 
ALUMNI CADETS:  
Alex Marans - Bass / Vocals  ||  Matt Rubano - Bass / Vocals
Jason Holthouser - Bass  || Javier Torres - Drums  || 
Isaac Bolivar - Guitar / Vox / Keys  ||  Eduardo Torres - Drums 
////
RARE FUTURES name is a reference to cosmic timing and divine purpose. We are all products of a rare set of elements and circumstances coming together to allow us the opportunity to be humans on planet Earth. The beauty of life is that we get a chance every single day at redemption, to learn from our past mistakes, to evolve and create new paths to fulfill that purpose. 
With ////ove, 
Matt Fazzi & RARE FUTURES ////